Description
WHAT MAKES THIS PRODUCT SPECIAL:
Neem:
A multi-tasking Ayurvedic ingredient recommended for oily & acne prone skin, Neem is healing, cooling, antibacterial and purifying great dry skin and wrinkles. It stimulates collagen production, reduce scars, heal wounds & treats acne.
Tulsi:
Tulsi is a super food & can also cure a variety of skin and hair issues. It slows ageing with its anti-ageing properties. Lightens skin tone, nourishes and moisturize the skin and improves the skin complexion.

Tea Tree:
Tea Tree Oil is a superb gift from mother nature. It is gentle, purifying, detoxifying & healing solution for a variety of hair skin and nail conditions. Extremely potent skin cleanser as well as treats skincare issues like acne, oily skin, psoriasis, eczema & hair concerns like dandruff, hair fall.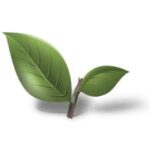 DIRECTION TO USE:
Apply on face & neck twice a day after cleansing