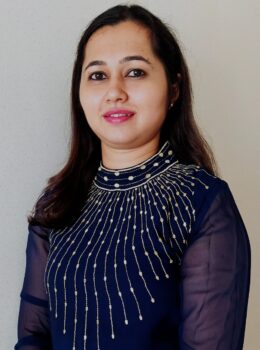 Viha in Sanskrit means Heaven or Paradise & it is this very feeling that we wish to re-introduce in our daily Bath & Body-care rituals!!
Viha Bath & Body Essentials is born out of the desire to get purity & simplicity back in our Bath & Body-care routine. We believe in creatively carving out effective & safe solutions to all the Bathing & Skincare needs.
At Viha Bath & Body Essentials, before claiming effectiveness or affordability, we are more proud to say that we craft products that are full of love & free of toxins.
BTW, who says that natural can be slow & boring? We put all our formulation knowledge & creativity to carve out products that are super effective yet gentle, look cool & smell fab.
We are revisiting the wellness principles of ancient Ayurveda & going back to our kitchen, garden, farms, and forests to get pure, earthy & natural ingredients back in fashion by creating a range of Bath & Bodycare products that are in harmony with Mother Nature.
With Love
Shilpa Somani
Founder & Chief Product Artisan
Our Guiding Principles ;
We strictly produce on demand & in small batches to maintain purity & quality.
Our products are free of any harmful chemicals like Parabens, Sulphates,
Phthalates, Carcinogens, GMO's & Strong Fragrances.
We love our furry friends way too much & hence, our products are Cruelty Free as we don't test them on animals.
We value sustainability & make use of recyclable or reusable packaging as much as possible to ensure our wastes don't end up in landfills polluting the Earth.
Did we also say that we are a socially responsible business & a part of our sale proceeds go back to the society via our charitable initiative "Saksham Foundation" .Now, isn't that a great opportunity for you, as our customer, to give back to the society?
At Viha Bath & Body Essentials, we are proud of our products & ethical business practices. We want you also to feel proud & unapologetic while using our products.In a nutshell, we are weaving the glorious past with a safe, sustainable future & creating a range of Wellness products that Love You & Respect Mother Nature.