Description
WHAT MAKES THIS PRODUCT SPECIAL:
Grape seed oil:
Antifungal & antibacterial properties designed to topically soothe, comfort, and ease skin sensitivities or itching. It is loaded with powerful antioxidants and natural plant compounds known as OPCs. This oil has tremendous benefits for skin, hair and health.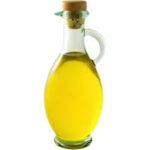 Shea butter:
Shea Butter protects the skin from environmental damage, it has UVB protection which makes it a wonderful ingredient for sun protection. Enriched with Vitamin F, it soothes rough, dry and chapped skin. Its buttery rich consistency makes it ideal for use as a natural eye cream, lip balm, or body butter. It is good at penetrating the skin and contains 60% fat, making it highly emollient. It also delivers key anti-inflammatory and anti-aging components right into the skin.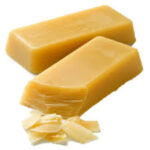 DIRECTION TO USE:
Gently scrub the targeted areas in circular motions for a few minutes. Follow with the body lotion or body butter to soothe & close the open pores. Use it twice a week for maximum results