Description
WHAT MAKES THIS PRODUCT SPECIAL:
Aloe Vera:
Has strong soothing, hydrating and moisture retaining properties. Stimulates regeneration of the skin. it is one of the most natural remedies for sunburn or burnt skin. It acts as protective layer for the skin helping in retaining moisture. It is rich in antioxidants and minerals that boost the healing process.
Neem : 
A multi-tasking Ayurvedic ingredient recommended for oily & acne prone skin, Neem is healing, cooling, antibacterial and purifying reat dry skin and wrinkles. It stimulates collagen production, reduce scars, heal wounds & treats acne
Tea Tree:
Tea Tree Oil is a superb gift from mother nature. It is gentle, purifying, detoxifying & healing solution for a variety of hair skin and nail conditions. Extremeley potent skin cleanser as well as treats skincare issues like acne, oily skin, psoarasis, eczema & hair concerns like dandruff, hairfall.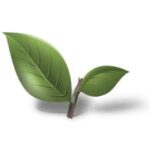 DIRECTION TO USE:
Take a few drops & massage gently on wet face & neck with finger tips. Rinse with water, pat dry.