Description
WHAT MAKES THIS PRODUCT :
Tea Tree oil:
Tea Tree Oil is a superb gift from mother nature. It is gentle, purifying, detoxifying & healing solution for a variety of hair skin and nail conditions. Extremely potent skin cleanser as well as treats skincare issues like acne, oily skin, psoarasis, eczema & hair concerns like dandruff, hairfall.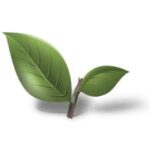 DIRECTION TO USE:
Massage a small quantity on wet hair. Rinse well with water. Use once again if required. Follow with conditioner.