Description
WHAT MAKES THIS PRODUCT :
Activated Charcoal:
Natural Exfolient and toxin absorbent. It cleanses, exfoliates, absorbs impurities & leaves behind a flawless & clean skin. The result is smooth, supple, and even-toned skin. Dirt, toxins, heavy metals, chemicals, and other poisons are attracted to the charcoal molecules and washed away.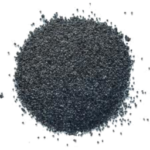 Neem:
A multi-tasking Ayurvedic ingredient recommended for oily & acne prone skin, Neem is healing, cooling, antibacterial and purifying reat dry skin and wrinkles. It stimulates collagen production, reduce scars, heal wounds & treats acne.
Tulsi Leaves:
Tulsi is a super food & can also cure a variety of skin and hair issues. It slows ageing with its anti-ageing properties. Lightens skin tone, nourishes and moisturize the skin and improves the skin complexion.

Lavender oil:
Lavender is soothing, calming and healing. Its uses are abundant, ranging from medicinal and odorous to cosmetic. It moisturizes chapped and aging skin & has powerful anti-septic and anti-fungal properties