Description
WHAT MAKES THIS PRODUCT :
Papaya extract:
The Oil as well as extract from the fruit has shown significant antibacterial properties. Papaya fruit extract makes an effective, nonabrasive exfoliant. An enzyme in the fruit, papaya, helps to remove impurities and slough away dead skin cells. It has excellent oil balancing properties
Goat Milk:
Goat milk is full of moisture-boosting fat molecules, redness-reducing exfoliating acids, nourishing vitamin A, and a handful of other skin-loving minerals that make it a powerful, yet gentle antidote for everything from eczema to acne. It balances the skin's natural pH level and promote natural exfoliation of dry skin.
Aloevera:
Has strong soothing, hydrating and moisture retaining properties. Stimulates regeneration of the skin. it is one of the most natural remedies for sunburn or burnt skin. It acts as protective layer for the skin helping in retaining moisture. It is rich in antioxidants and minerals that boost the healing process.
Honey:

Honey has natural antioxidant and anti-microbial properties, which help to protect the skin from the damage of the sun's rays. It also replenishes skin's moisture, leaving it soft and supple. Raw honey helps balance the bacteria on your skin, which makes it a great product to use for acne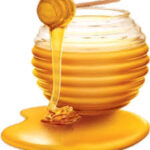 Grapeseed oil:
Antifungal & antibacterial properties designed to topically soothe, comfort, and ease skin sensitivities or itching. It is loaded with powerful antioxidants and natural plant compounds known as OPCs. This oil has tremendous benefits for skin, hair and health.